Hi!
In order to join AEDIB Community, please sign in to your VC4A account first.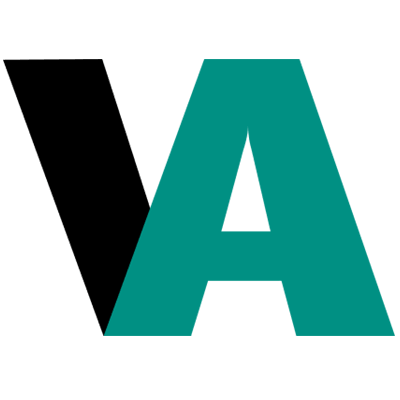 Sign up or log in
Use your email or social account to get started
What is a Digital Innovation Hub?
A digital innovation hub provides services and activities along four areas,  being ecosystem building, testing and validating, skills and development and access to finance. Under AEDIB|NET, the establishment of 12 different African Digital Innovation Hubs is facilitated.
A Digital Innovation Hub needs to provide services and activities along four areas:
Test Before Invest
should allow companies to try out a digital technology and validate its benefits and feasibility before investing in it
Skills and Development
should provide companies and their employees with the required skills to understand, evaluate, implement and operate the deployed digital technologies
Ecosystem Building
should foster the cooperation between existing and the emergence of new actors within the local innovation ecosystem
Access to Finance
a Digital Innovation Hub should advise and broker financing options to companies that want to deploy a digital technologies in their operation
About Smart Cities Digital Innovation Hubs
The rate of urbanisation in Africa is the highest in the world. By 2030, 50% of Africans are predicted to be living in urban settings. According to the World Bank, this increasing urbanisation holds much potential for the continent, as it can result in economic growth and poverty reduction. At the same time, it holds the risk of aggravating inequality and urban poverty. Therefore, concrete action to direct Africa's urban transformation in terms of the Sustainable Development Goals is needed.
Smart cities make use of digital technologies to improve the operational efficiency of a city, promote economic growth or improve the quality of government services, by improving connectivity and leveraging mobility and commerce applications. This way Smart cities can be a key driver for inclusive development across Africa. The Smart Cities Digital Innovation Hubs under AEDIB|NET aim to support local innovations within communities and promote African innovation for smart cities, spotlight the potential of African innovation ecosystems and cities and encourage private partners to increase investment in smart cities across Africa.
Learn more about the Smart Cities Digital Innovation Hubs here
About Digital Trade Digital Innovation Hubs
Digital trade refers to digitally enabled, or digitally delivered, trade in goods and services. Digital trade accounts for a growing share of (international) trade, happening across all sectors of the economy. It refers to both the digitalization of international trade, as well as the overall growth of e-commerce. The prospects for digital trade in Africa can be of particular benefit to micro, small, and medium-sized enterprises (MSMEs), for more than 80 percent of enterprises in Africa, helping them connect with purchasers in their national markets as well as regional or international ones, and provide the supportive services to facilitate this trade, including simplified payments and logistics.
Digital platforms have improved micro-businesses and SMEs access to information, such as markets, quality requirements and certifying bodies, suppliers, distributors and buyers; access to electronic payment instruments to conduct financial transactions; and access to transportation and logistics. Digital trade can also be a tool for boosting intra-regional trade by connecting buyers and sellers. Especially the establishment of the African Continental Free Trade Agreement (AfCTA), bringing 1.2 billion people and 55 member states, creates great potential for intra-regional trade between African countries in what is now the world's largest free trade area since the formulation of the World Trade Organization.
The Digital Innovation Hubs under AEDIB|NET that focus on digital trade aim to further catalyze the development of digitalization of (international) trade as well as the expansion of e-commerce, and do so in an inclusive way that also involves and creates opportunities for small African businesses.
Learn more about the Digital Trade Digital Innovation Hubs here